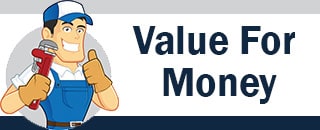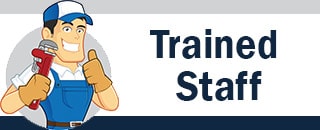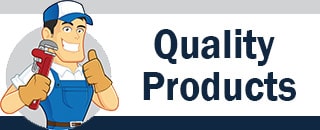 Do you need general plumbing services, gas fitting solutions, or heating and cooling installations in Tullamarine? For all the help you need when you need it, contact the team at Water and Gas Plumbing Services.
Here are 7 reasons to choose our team as your plumbers in Tullamarine:
We bring more than 30 years of experience to every job!
You get great value for money across a full range of services!
We are fully licenced to carry out compliant commercial, industrial, and residential work!
The person you speak to on the phone is who you will get on the job!
We offer a great range of warranties and guarantees for your peace of mind!
Water and Gas Plumbing Services is available 24 hours a day 7 days a week for emergency services!
You can get started with a free quote from Water and Gas Plumbing Services today – contact us now!
We pride ourselves on being the best plumbers for Tullamarine and the surrounds, so get in touch today for all the services you need.
Licenced & Friendly Staff
Professional & Qualified Team
From Air Con Installation to Heating Repair in Tullamarine
Water and Gas Plumbing Services specialises in all things heating and cooling. We can assist you with air conditioning installation, air con repairs, and system maintenance. We also offer heating installation and heating repair in Tullamarine.
Need a new heater or cooler for your home or office? We can recommend a solution that suits your budget and property.
When it comes to repairs and maintenance, we will carefully examine your heating and cooling systems to identify any faults and get your system back to its best. Whether it's cooling installation or heating repair, Tullamarine locals can trust us to work with all brands, including Rinnai, Mitsubishi, Lennox, Braemar, and Brivis.
As a full plumbing and gas fitting team, we can also assist you with oven and cooktop repairs, all general plumbing services, gas repairs and fittings, plumbing excavation, service contracts, insurance claims, and much more.
To get started with a free quote, call 0431 577 063.
Areas We Serve