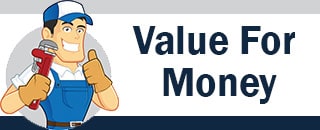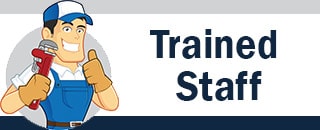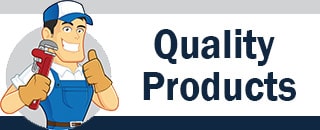 If you're looking for general plumbing services, gas fitting solutions, or heating and cooling services in Coburg, you're in the right place. For more than 30 years, the team at Water and Gas Plumbing Services has been providing comprehensive plumbing, gas, and heating and cooling solutions.Fully licenced, compliant, and offering great value for money, we are the plumbers Coburg locals can trust with all their needs.If you need to install new plumbing systems, gas appliances, or heaters and coolers, we have you covered. Our team can assist you with everything from product recommendations to installations.If you require maintenance or repair work, we will offer you the best advice and services to ensure your systems are safe and performing at their best.For a free quote from our fully licenced water and gas plumbers near Coburg, contact us today.
Licenced & Friendly Staff
Professional & Qualified Team
From Gas Fittings to Heating Repair in Coburg
Water and Gas Plumbing Services provides a full range of solutions for you. From gas fitting to air conditioning installation to heating repair in Coburg, we do it all.
Our services include:
Heating repair and installation
Air conditioning installation and air con repairs
Gas fittings and gas repair, including gas leak repair
Oven and cooktop repairs
All general plumbing services
Plumbing excavation services
Comprehensive maintenance and safety checks
And much more!
From taps to toilets, boilers to thermostats, heaters to air conditioners, you can rely on our team. We work with all brands across a wide range of plumbing, gas, heating, and cooling systems. This includes Bonaire, Braemar, Brivis, Daiken, Gas Glow, Lennox, Mitsubishi, Omega, Pyrox, and York.
For plumbing services, gas fitting, cooling services, and heating repair in Coburg, call us now on 0431 577 063.
Areas We Serve